Affordable Housing in a High-Rise Form located in East Liberty, Pittsburgh, PA.
Instructor: Akhil Badjatia
Studio Partners: Isabella Ouyang; Chitika Vasudeva; Curran Zhang
​​​​​​​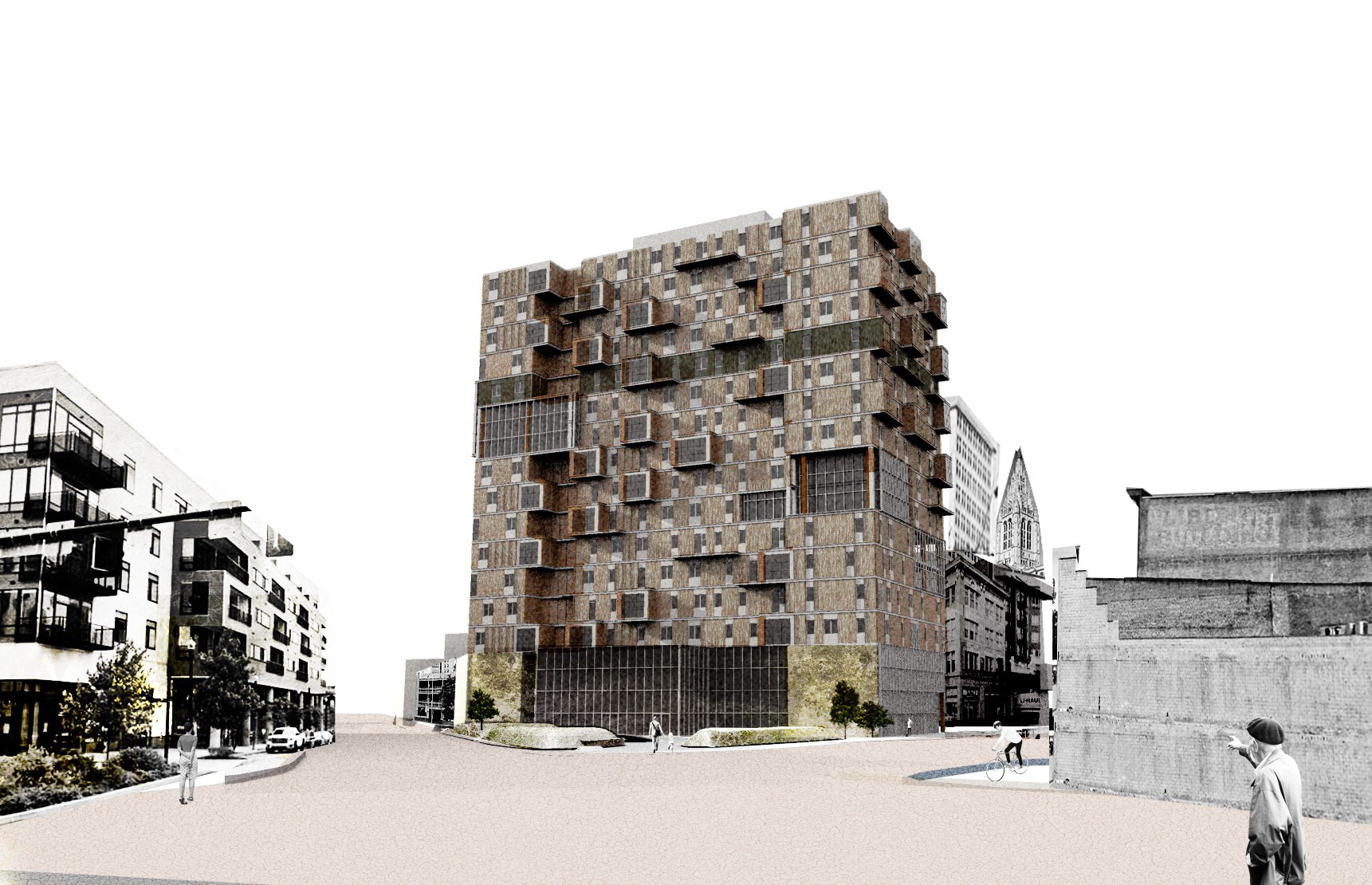 With a housing shortage crisis in Pittsburgh, the proposal addresses an accessible high density housing with a progressive sustainability agenda through the use of cross-laminated timber construction and integration of environmental systems throughout the site. 
7 weeks to design a 153,069 sf (~15 story) residential tower to SD and DD. Studio team goals were to push the sustainability design development of the tower in compliance to Universal design principles. Additional agenda includes close project development with project manager, client/developer, structure, MEP, civil, and real estate consultants throughout the semester long studio.